Advertise
Interested advertise here?
Looking for advertising space? solidworkstutorials.com is the right place to advertise if you're looking for educational, engineering and industrial audiences. For the last 12 month solidworkstutorials.com have been visited by 435,222 visitor, 36,000+ times per month and 1200+ visitor per day.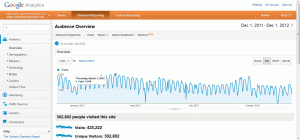 Advertising Option:
Main banner (home page and content) – 380px x 125px.
Purchasing Guidelines:
Only accept family friendly ads.
Only no-follow links.
Credit Card, Debit Card and PayPal payment accepted.
Order now to:
support{at}solidworkstutorials{dot}com