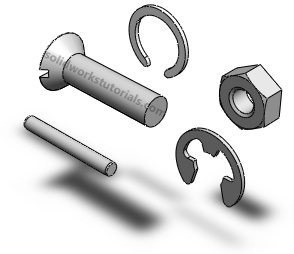 If your SolidWorks package have included Toolbox, if doesn't have to create any standard part such as screws, pins, gears, clips, nuts, bearing, jig bushings, o-rings and many more! SolidWorks Toolbox have it all. You just drag and drop to your assemblies and set the type and size and you're done.
Your SolidWorks Toolbox maybe didn't preloaded when SolidWorks start up, but here the steps how you can load SolidWorks Toolbox;
1. Click Design Library tab on you right tab.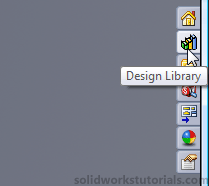 2. Click on Toolbox and click Add in now.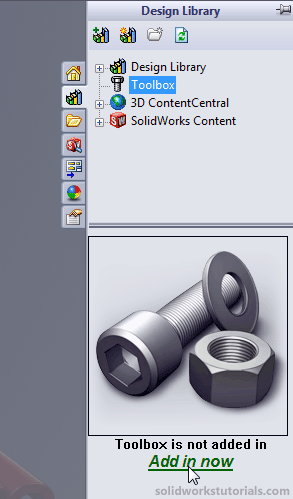 3. Click [+] sign on Toolbox to open Standard type.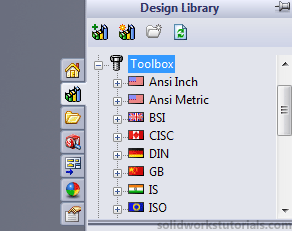 4. Click [+] sign on Ansi Inch.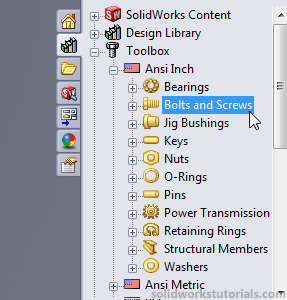 5. Your toolbox list is ready, just double click to folders to view what you want and drag and drop to your assemblies.